The digital landscape is in a constant state of evolution, with innovations, updates, and changing best practices at its core. In this dynamic environment, businesses and individuals often face the question: should they remain loyal to their web hosting provider or embrace the practice of regular shifts? While many might argue in favor of stability, there's a compelling case to regularly transfer websites between hosting companies. It's not just about seeking the next best thing, but about optimizing your site's performance, security, and even potential visibility in search engines.
By choosing to transfer your website, you are essentially giving it a fresh start. This practice is similar to upgrading your phone or computer every few years. Sure, the old one still works, but you're missing out on the advancements that newer models bring. With factors ranging from superior performance due to fresh hardware to the tantalizing perks offered by emerging hosting providers, migrating a site can be seen as a proactive measure in digital upkeep. It's not only about saving on costs, although the ever-decreasing prices of hosting packages are indeed tempting. The process also provides an opportunity to reassess, revamp, and reinforce your online presence.
See our post on how to find the perfect hosting
1. Staying Ahead with Modern Technology
It's undeniable that technology in the hosting sphere is continuously evolving. See here a good post about best hosting trends 2023. Like any other digital realm, web hosting too sees rapid changes in both hardware and software. Small to medium-sized web hosting services, especially the budget-friendly ones, often struggle to keep pace with these advancements. This is not due to a lack of effort but rather the significant investments required to stay up-to-date.
Choosing to transfer your website frequently allows you to benefit from the latest technological innovations. Imagine sticking with an outdated server setup while your competitors, who've migrated to newer hosting solutions, enjoy faster load times, better uptime, and more robust security protocols. A crucial aspect to note is that these technological advancements aren't mere buzzwords; they translate into tangible benefits. Faster servers mean a better user experience, reducing the bounce rate of visitors. Enhanced security measures ensure that your site remains protected from the latest threats, giving your visitors peace of mind.
Moreover, with the advent of technologies like solid-state drives (SSDs), cloud hosting, and integrated content delivery networks (CDNs), modern hosting solutions are leagues ahead in delivering speed and reliability. So, by choosing to migrate and transfer websites regularly, you're not just moving for the sake of it. You're ensuring that your online platform leverages the best of what the hosting industry has to offer, aligning with the pace of digital growth and fortifying your online presence.
2. Harnessing the Power of Fresh Hardware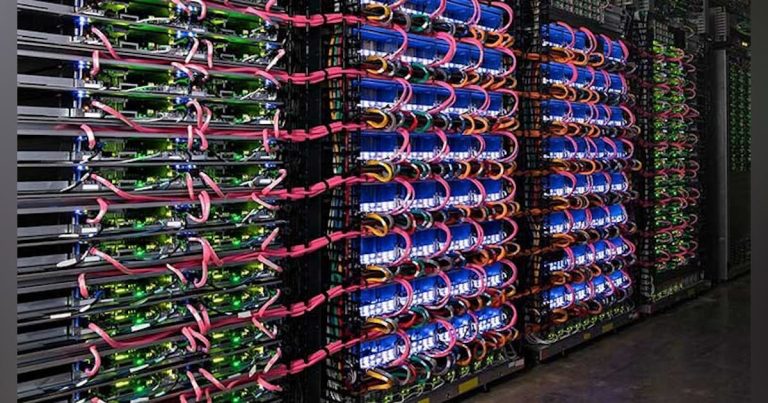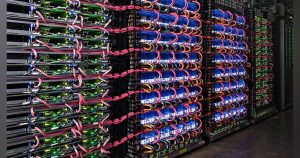 The value of fresh, state-of-the-art hardware in the web hosting arena cannot be emphasized enough. Just as a brand-new computer outperforms a five-year-old one, newer server hardware offers superior speed, efficiency, and reliability compared to its older counterparts. When you transfer a website to a host that deploys the latest hardware, you're essentially supercharging your site's performance.
Consider this analogy: An athlete continuously needs the best equipment to perform at an optimal level. Similarly, your website, to offer its visitors the best experience, requires the finest infrastructure. Outdated hardware can lead to slower page load times, frequent downtimes, and in worst cases, data loss. Such hiccups can be detrimental to user experience and can significantly affect your site's reputation and traffic.
With advancements like multi-core processors, high-speed RAM, and faster storage solutions becoming the industry standard, the performance gap between old and new hardware continues to widen. Migrating allows your website to utilize these hardware improvements, ensuring faster data retrieval, better handling of high traffic loads, and an overall smoother user experience.
Additionally, the improved energy efficiency of newer hardware is a boon not just for your website but also for the environment. Modern servers consume less power for the same performance, leading to a reduced carbon footprint, aligning your hosting choices with eco-friendly practices.
Regular website migration to newer hosting providers is like giving your online business a regular hardware upgrade. This not only guarantees optimal performance but also ensures that you're offering your audience the best digital experience possible.
3. Cost-Effectiveness in a Competitive Market
In today's rapidly evolving digital landscape, the competition among web hosting providers is fiercer than ever. This intense rivalry is a win-win for website owners, as hosting companies continuously slash prices and offer enticing deals to lure and retain customers. When you regularly transfer website to different hosting providers, you can capitalize on these competitive prices and consistently secure the best bang for your buck.
It's a common misconception that lower prices equate to diminished quality. Due to economies of scale and technological advancements, many hosting companies can now offer top-tier services at a fraction of the cost. For instance, features that were once considered premium, such as SSD storage or CDN integration, are now frequently bundled in standard hosting packages without hefty price tags.
Furthermore, many new entrants in the web hosting market come with introductory offers to make a mark and establish their brand. These offers often include discounted rates, free domains, extra bandwidth, or additional storage. By actively seeking out and capitalizing on these deals, you can significantly reduce your website's operational costs.
Another overlooked advantage of transferring websites among hosts is the potential for negotiation. Loyal customers or those transferring a substantial number of sites might find themselves in a position to negotiate better deals or added perks. Regularly jumping ship gives you the leverage to ask for, and often receive, better terms.
Lastly, it's essential to remember that the hosting sector is rife with innovations. With new players entering the market, there's a consistent push towards offering enhanced features and tools. By staying active in the migration game, you ensure your website always benefits from the latest and most cost-effective hosting innovations.
4. SEO Perks with a Fresh IP
The relationship between web hosting and Search Engine Optimization (SEO) is more intricate than many realize. One aspect that often goes overlooked is the potential impact of a server's IP address on a website's search engine ranking. When you transfer website to a new hosting provider, you invariably get assigned a fresh IP, which can, under certain circumstances, prove advantageous for your site's SEO.
Search engines, in their relentless pursuit to provide users with the best search experience, sometimes scrutinize the neighborhoods of IP addresses. If numerous spammy websites share your IP or if the IP has been flagged previously for malicious activities, it can inadvertently affect your website's credibility in the eyes of search engines, potentially leading to lower rankings.
Moving to a new host, and by extension, a new IP, can help in distancing your website from such problematic 'neighbors.' It's akin to relocating your physical store to a more reputable neighborhood, leading to better public perception and increased trust.
Additionally, certain regions in the world are recognized for their robust technological infrastructure and stringent cyber laws. By choosing a host from such regions, your site could benefit from faster load times (crucial for SEO) and a positive IP reputation. It's a subtle aspect, but in the hyper-competitive world of SEO, every little advantage counts.
Moreover, search engines, especially Google, are putting increasing emphasis on website speed and performance. A fresh IP from a reputed hosting provider, known for its speed and reliability, can give your website the slight performance boost it might need to edge out competitors in search rankings.
In conclusion, while an IP address is just one of the myriad factors affecting SEO, in certain scenarios, transferring to a fresh IP by moving hosts can offer subtle advantages that cumulatively can make a noticeable difference.
5. More Bang for Your Buck
In today's rapidly evolving hosting market, there's a continuous trend of companies striving to offer more value to their customers, ensuring they get the most out of every penny they spend. When you're considering to transfer website to a new host, it's vital to take into account the enhanced resources and amenities you'll be receiving.
The past decade has witnessed an incredible surge in the capacities provided by hosting companies, often without a proportional increase in price. In fact, in many cases, prices have actually dropped while the value offered has skyrocketed. Whether it's increased storage, better bandwidth, or enhanced processing power, newer hosting plans are loaded with features that ensure smoother website operations and improved user experiences.
Moreover, many contemporary hosting companies are leveraging economies of scale and technological advancements to offer additional perks. Features like unlimited email accounts, integrated Content Delivery Networks (CDNs) for faster content delivery, advanced DDoS protection, and intuitive control panels are now becoming standard offerings. These are not just bells and whistles; they play a pivotal role in ensuring your website is fast, secure, and efficient.
Additionally, with the burgeoning competition in the hosting sector, customer service has never been more paramount. Newer hosting companies, vying for a piece of the market share, are going above and beyond to offer stellar customer support. This means faster response times, more comprehensive support channels (like 24/7 chat support), and a genuine commitment to helping clients succeed.
In essence, when you transfer website to a new host, you're not merely changing servers. You're upgrading to a more technologically advanced, value-packed environment that offers a plethora of benefits, all geared towards enhancing your site's performance and your overall web management experience.
6. Unparalleled Customer Support
One of the most underestimated benefits when deciding to transfer website to a new host is the potential upgrade in customer support. With the rise of new web hosting companies competing for customers, there's a renewed emphasis on providing unparalleled, top-notch customer support. But why is this facet so crucial?
Firstly, the digital realm is full of unpredictabilities. Whether it's a sudden surge in website traffic, unexpected downtime, or issues arising from software updates, a robust customer support system can make or break your experience. New web hosting companies are acutely aware of this, and they are investing heavily in training, resources, and tools to ensure their customer support teams are prepared to handle any situation.
Moreover, these burgeoning companies recognize that in today's digital age, speed is everything. When you face a technical glitch or need assistance with a hosting-related query, waiting hours or even days for a response isn't just inconvenient—it can be detrimental to your business. That's why many new hosting providers offer 24/7 support across multiple channels, be it chat, email, phone, or even social media. This multi-channel approach ensures that you can always reach out and receive a swift response.
Another notable trend is the rise of knowledge bases, tutorials, and community forums facilitated by these hosting companies. When you transfer website, you're not just moving to a different server; you're becoming part of a new community. This community can be a goldmine of information, tips, and tricks, helping you to maximize the potential of your website.
Lastly, let's not forget the personal touch. With many of the newer hosting companies still in their growth phase, there's a greater emphasis on building and nurturing relationships. It's not uncommon for these companies to have dedicated account managers or customer success teams whose primary role is to ensure you're making the most of what they offer.
In sum, the decision to transfer website is not merely a technical one. It's about aligning yourself with a partner who understands your needs, values your business, and goes the extra mile to ensure your online presence is seamless, secure, and successful.
7. The Lure of Added Features
The digital landscape is ever-evolving, and the features that hosting companies offer should reflect that dynamism. When you consider the decision to transfer website to a new host, it's essential not to overlook the suite of added features that can dramatically enhance your site's performance, security, and overall user experience. Here's why these small yet significant features can be game-changers for your website.
Automatic Backups: With the increasing threats of data breaches and cyberattacks, having an automatic backup system is no longer a luxury—it's a necessity. Newer hosting companies typically offer automated backup solutions as part of their basic packages, ensuring that your data remains safe and retrievable at any given moment.
Free SSL Certificates: Secure Socket Layer (SSL) certificates have become indispensable for any website, especially with search engines prioritizing SSL-enabled websites for better rankings. The free inclusion of SSL by many modern hosting companies not only saves you money but also ensures your site's data transmissions remain encrypted and secure.
Complimentary Domains: Who doesn't like freebies? Many hosting companies are throwing in a free domain for the first year when you sign up. This can significantly reduce your initial costs, especially if you're launching a new project or business.
Automatic CMS Installers: Time is of the essence in the digital world. With automatic CMS installers, you can set up popular platforms like WordPress, Joomla, or Drupal in mere minutes. This reduces the technical hassle and allows you to focus on what truly matters: your content.
Free Migration Services: The process to transfer website can seem daunting. Recognizing this, a lot of modern hosting companies offer free migration services, ensuring a seamless transition without any hitches or data loss.
Additional Perks: From CDN integrations for faster content delivery, one-click staging environments for developers, to advanced security features like malware scanning and DDoS protection, new hosting providers are bundling a plethora of tools to give you an edge.
In conclusion, the decision to switch hosting providers isn't just about storage space or bandwidth anymore. It's about aligning your website with a provider that offers a holistic suite of features, ensuring your site remains agile, secure, and ahead of the curve in today's fast-paced digital realm.
8. A Fresh Perspective on Security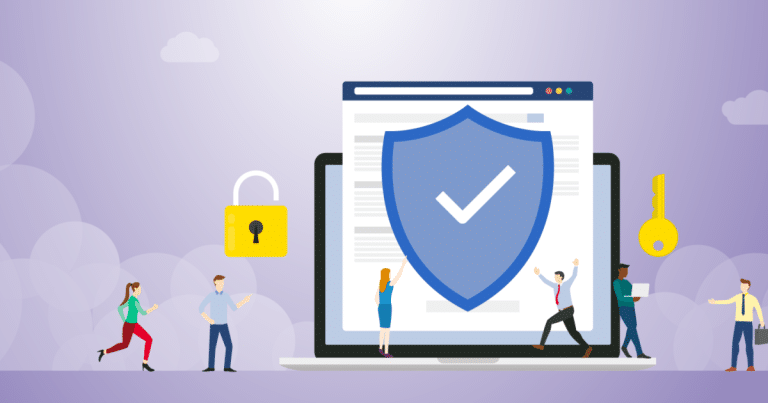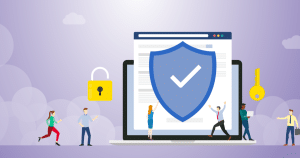 As cyber threats (threats overview by nexcess) become more sophisticated, so must the defenses employed by hosting companies. Transferring website to a newer hosting provider often means benefiting from the latest in security protocols and methodologies. Here's why a fresh stance on security can be paramount for your online presence:
Updated Security Protocols: New hosting companies are usually equipped with the latest software patches, firewalls, and intrusion detection systems. When you transfer website to such hosts, you're essentially leveraging state-of-the-art protection against common vulnerabilities and potential threats.
Proactive Monitoring: Modern hosts often employ 24/7 monitoring systems that actively scan for unusual behaviors or potential threats. This constant vigilance ensures immediate action can be taken before any potential harm befalls your website.
Regular Security Audits: As a standard procedure, newer hosting providers frequently conduct security audits to identify and address potential weaknesses. This means that by the time you're migrating, many vulnerabilities would have been identified and rectified.
Advanced Encryption: With the rise of e-commerce and the handling of sensitive user data, ensuring encrypted data transmission is paramount. Newer hosts often offer advanced encryption tools and practices, further fortifying the trust users place in your website.
DDoS Protection: Distributed Denial of Service (DDoS) attacks have become increasingly common, aiming to overwhelm websites with traffic and render them inaccessible. Modern hosting solutions typically come equipped with measures to identify and counteract such attacks promptly. CloudFlare is a free and perfect solution for this potential problem.
Commitment to Security Updates: With the digital realm's ever-evolving nature, security isn't a one-time thing. Newer hosting providers often show a higher commitment to regular updates, ensuring that your website remains shielded against the latest threats.
In summary, while the appeal of added features and performance enhancements is strong, the security benefits alone offer compelling reasons to consider a hosting transfer. By aligning with a provider that places a premium on security, you not only safeguard your site but also build trust with your user base, a critical factor in today's digital age.
9. Avoiding Complacency with Performance Reviews
In the realm of digital business, resting on one's laurels is a recipe for stagnation. Regularly transferring your website to different hosting providers encourages an ongoing performance review process, and here's why this practice is pivotal:
Constant Benchmarking: When you transfer a website frequently, it provides a golden opportunity to compare and contrast. It allows you to benchmark your website's performance against different server environments, ensuring you always have a reference point to determine optimal performance.
Spotting Latent Issues: Sometimes, issues with a website aren't evident until it's hosted on a different server. Regular migrations can help in identifying these underlying problems, whether they're related to your site's code, database efficiency, or any third-party integrations.
Staying Updated with Industry Standards: The web hosting industry is rapidly evolving. Regularly considering a website migration keeps you in sync with the latest industry standards, from loading speeds to uptime percentages, ensuring your website never lags behind.
User Experience Evaluation: Each time you migrate, it's an opportunity to review the user experience (UX) afresh. Different hosts can provide varying loading times, and even slight alterations can significantly impact UX. Regular transfers ensure you're always delivering the best experience to your visitors. You may use Google PageSpeed to analyse User Experience issues on the pages of your website.
Routine Health Checks: Just as regular health check-ups are essential for us, websites too benefit from frequent diagnostics. Transferring to a new hosting environment acts as a catalyst for these checks, ensuring that every aspect of your site, from database health to plugin functionality, is in top shape. Ahref has a free tool for this: Webmaster Tools (it's different from Google Search Console).
Feedback Loop: New hosting providers often offer insights and feedback about your website's performance on their servers. This feedback can be invaluable in making necessary adjustments and tweaks to further optimize your site.
In essence, a routine performance review is not just about ensuring your website runs smoothly; it's about continuous improvement and growth. By making it a habit to transfer website and assess its performance in new environments, you're adopting a proactive approach to website management, ensuring it remains agile, efficient, and user-centric.
10. Diversifying Risk
In the investment world, diversification is often touted as a fundamental strategy to mitigate risk. This principle holds true even in the realm of web hosting. Here's an expanded view on why transferring your website to various hosts can be seen as a form of risk diversification:
Avoiding Hosting Monopolies: Relying on a single hosting provider for prolonged periods may lead to complacency. It's similar to putting all your eggs in one basket. If there's a significant issue with that host, it can put your entire online presence in jeopardy. Regularly transferring your website ensures you're not overly dependent on one provider's infrastructure.
Diverse Server Locations: Different hosting providers often have data centers in various locations. By frequently moving your website, you can benefit from diverse server locations, optimizing your site's speed and performance for different target audiences.
Resilience Against DDoS Attacks: Diversifying hosting providers can offer some level of protection against Distributed Denial of Service (DDoS) attacks. If one server is compromised, you have the experience and know-how to quickly transfer website to a safer environment.
Backup Redundancy: When you transfer website from one host to another, you inadvertently create multiple backups of your site. This provides an extra layer of security, ensuring you always have a version of your site to fall back on if things go south.
Adaptability: Regular migrations make your website more adaptable. It becomes more resilient to changes and can adjust to different server environments efficiently. This flexibility ensures that no matter where you host your site, it remains stable and functional.
Negotiation Leverage: If you're in a position where you routinely evaluate and switch hosting providers, you inherently gain a bargaining chip. Providers are more likely to offer competitive packages and additional perks to retain or acquire your business.
In conclusion, by diversifying where and how you host your website, you're not only optimizing its performance but also ensuring its longevity and security. It's a strategic move that goes beyond mere cost savings and delves into preserving the very essence of your online brand.
Final Thoughts: why to transfer website between hosting companies?
Navigating the expansive world of web hosting can often feel like a daunting task. However, the practice of periodically transferring your website to new hosts is not just a mere exercise in frugality; it's a strategic maneuver rooted in optimization, foresight, and adaptability.
Firstly, consider the digital landscape. With technological advancements taking leaps, what's cutting-edge today might be obsolete tomorrow. Periodic website migrations ensure that you're always leveraging the best that technology has to offer. By choosing to transfer website regularly, you're giving it the opportunity to thrive on fresh, updated hardware, benefitting from the best security measures and performance enhancements.
From an SEO perspective, routinely transferring your website offers unique advantages. A fresh IP can sometimes be that breath of fresh air that pushes your website higher on search engine rankings, especially if the previous IP had any issues.
Then there's the matter of cost. The hosting market is fiercely competitive. New players are continually entering the scene with aggressive pricing and irresistible offers. By keeping your options open and staying informed about the market, you can always ensure you're getting the best value for your money.
Lastly, let's not forget the hidden gem in this entire process: Experience. Each time you transfer a website, you become more proficient, more aware of potential pitfalls, and better prepared to handle challenges. This expertise is invaluable and positions you in good stead, especially when unforeseen challenges arise.
Convinced to transfer your website? Let us help you.
In conclusion, while the idea of frequently switching hosts might initially seem tedious, the long-term benefits undoubtedly outweigh the short-term efforts. It's a proactive approach, ensuring that your website—your digital storefront—is always housed in the best possible environment. By prioritizing website migration and hosting choices, you are laying down a robust foundation for a powerful and resilient online presence.